The research field Nanosimulation
In this field of work, simulations of different materials are performed on the atomic scale. Here, ab initio methods, classical molecular dynamics simulations and atomistic Monte-Carlo-simulations are used. Also, scale spanning projects with simulations on the mesoscale (e.g. dislocation dynamics and phase field method) are carried out.
Overview over the projects in nanosimulation
Contact information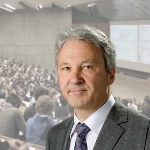 Siegfried Schmauder
Prof. Dr. rer. nat. Dr. h. c.
Department Head of Multi-Scale Simulation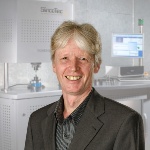 Peter Binkele
Dr.-Ing.
Team leader in the field of atomism